Regular price
Sale price
Rs. 999.00
Unit price
per
Sale
Sold out
Free Size, Fits for all!
Promotes Correct Posture
Relieves Back Pain
For both Men and Women
12 Premium Magnets Provides Magnetic Therapy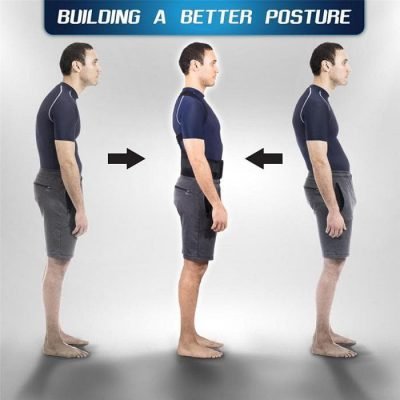 Stand a little taller and with confidence with our Posture Now!
Supporting all the right areas to align your neck and spine, the goal is to train your posture to maintain its upright position, all the while allowing you to see the end goal.
This back brace fits seamlessly under your clothes giving no indication of the extra help!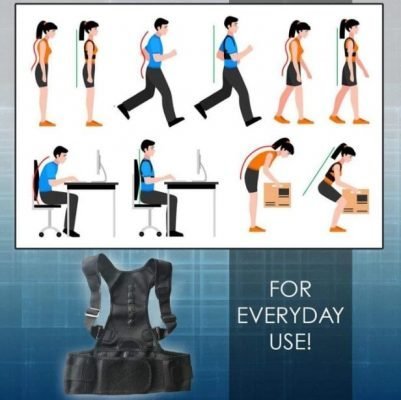 FEATURES:
STAND TALL AND CONFIDENT – Always remembering to stand tall and straight, have shoulders back and down, with your chin tucked? Our brace will assist your body's natural posture, and ultimately, regain the lost inches of your shoulder. Find yourself with an attractive back!
BACK PAIN RELIEVER  – Bad posture, left untreated, can cause pain, lethargy, and even lead to nerve damage. Our back brace, coupled with physical therapy, aids in the treatment of Back/Shoulder Pain, Scoliosis, Spondylolisthesis, and Thoracic Outlet Syndrome.
STRONG YET COMFORTABLE – Our durable design gives effective assistance while it's comfortable that you forget that you have it on. The cushioned straps pull your shoulders back while our waistband supports the middle and lower back. Get the best of both worlds!
EASY TO PUT ON – The only brace that you can put on and adjust by yourself. No help from others required.
OUR GUARANTEE
You can buy safe with confidence by knowing that Bada Bhaiya Store is a Google Trusted Store and offers a 100% delivery guarantee or your money back. Terms and Conditions apply.
Delivery Time

Average delivery time: 3-5 days
Free delivery

We offer 100% Free delivery on all orders.
Easy Returns

We offer 15 days hassle free return.
View full details