Instantly Boil Eggs with Steam Using Electric Egg Poacher
Do you find it a troubling task to boil eggs in a utensil? Or you don't have a proper vessel to boil more than one egg? If you are facing such issues, then quickly buy this egg boiler online that will help you to boil 7 eggs together. You just have to place the eggs and add the appropriate amount of water to boil the egg using steam. It boils the egg in just 7 minutes, which will save a lot of your time. Now, no need to wake up early to boil eggs for preparing breakfast.
Easy Functioning & Cleaning Of Electric Egg Cooker
This electric boiler and fryer have easy functioning, so you don't need any prior experience to operate them. Plus, easy cleaning makes it a convenient product. This egg poacher comes with Auto-power off function, which makes it extremely safe to use. The transparent lid of the poacher makes it easier for you to see the eggs or any other food that is kept on the stainless steel plate. You can also gift this electric egg steamer bowl to your friends, colleagues, and relatives.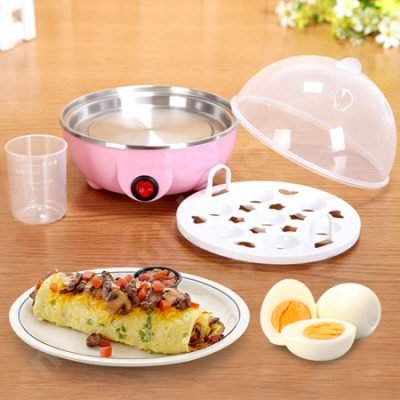 OUR GUARANTEE
You can buy safe with confidence by knowing that Inspire Hunt is a Google Trusted Store and offers a 100% delivery guarantee or your money back. Terms and Conditions apply.